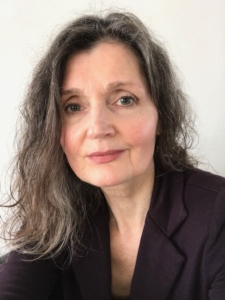 My name is Maneesha Myra de Gier.
I am a certified practitioner for Reconnective Healing and the Personal Reconnection. And a certified Yin Yoga teacher.
How life unfolded
As a child it was natural for me to observe and read the energy of nature, animals and humans. And as long as I can remember I have been interested in natural ways of healing (from herbs, yoga and meditation, to quantum physics)
Wake up call
Out of survival I learned to live from the head/mind. I finished Law school and had a management career in a big company. A severe burn-out was the wake up call to listen to my heart again and honour my being.
Starting my own Practice
I studied and practiced at coaching-, counseling-, therapy- and healing trainings (a.o. inner child, aura reading, cranio-sacral, tantra, taichi , qigong, yoga and meditation) and got back into balance in a new way. This felt so valuable that it inspired me to share theses methods, experiences and insights with others and started my own Practice in 2005.
In 2010 I encountered the true essence of healing in Reconnective Healing and The Personal Reconnection. This transcended and transcends all other forms of healing. And I have been working with it ever since. And in the field of Yoga I specialised in Yin Yoga.
Reconnective Healing and Yoga/Yin Yoga work together in a synergetic way. They are both focussed on reconnecting with and merging into oneness with the Source (God, Universe of whatever description fits best with you). Bringing you back into the love, the light, the power and the wisdom that you are, always have been and always will be.
And this is what brings about a deep anchoring in balance and long lasting healing.
Your are most welcome
Do you want to know how you can benefit from Yoga and Reconnective Healing? I warmly invite you to come and experience it for yourself.
Please feel free to call or email me if you have any further questions or if you want to make an appointment.
It is my honour and pleasure to support you.
You can find an overview of professional trainings and teachers that inspire me in my field of work at the end of the pages Reconnective Healing and Yoga.
My biggest inspiration is Life itself. She always invites me to keep growing and expanding. Lovingly pushing me into that direction, by bringing the perfect people, situations and circumstances into my life. Using her silent mantra "You can always love more".
I am most grateful for being in the presence of heart master Naropa. The path of freedom, authenticity and totality that I walk upon with him (since 2008) is the foundation of my life and my work.
Again and again I learn to surrender deeper in love. Embracing myself and life exactly the way it is. Rooting my experiences in daily life. Thus finding strength in vulnerability and live my life in dignity and truth.